MERCANTILE MARITIME SOLUTIONS
MEDIA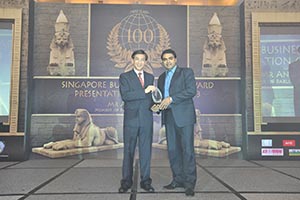 Neeraj K Kaura, an MBA in International Business and Marketing with a degree in Marine Engineering (First Class) along with a host of other credentials, is a member of the Institute of Marine Engineers. After spending 15 years with a Norwegian Shipping company, he has come to hold management roles over the last 12 years, gaining experience in various aspects of the asset management services in the marine and offshore industries. Lit his entrepreneurial spirit and in 2009 pioneered a one-stop shop Marine Solution in the marine and offshore industries.
Courtesy – Singapore business quality awards 2012.
Neeraj K Kaura, In 2009 pioneered the one stop shop marine solution, with Mercantile Maritime Solutions Pte Ltd. (MMS), for ship owners and the third party ship management model. Within four years, he transformed the single-person venture into a business with a team of 10 members company.
Courtesy – Maritime Matrix Today 2013.